I've been working on the client side of PR now for over 2 years. While I'm glad I moved to "the other side" — there are days when I miss the dynamic agency environment.
So, to quell my 'homesickness' (and let's face it: for many PR pros, the agency can be home…14h workdays notwithstanding!) here are the top 3 things I missed from my agency time:
I miss the thrill of pitching.  
Fresh ideas. New people. If you weren't keen on pitching stories and dreaming up new executions; you had no place in a PR agency. The fast-paced (and sometimes cutthroat) environment was challenging.
Challenging and rewarding.
You knew when you won the pitch, you knew when you lost the client. Plus, there's nothing that can keep you on your toes more than meeting a roomful of strangers almost every week. When you communicate with unknown quantities, there is no choice but to be as clear as possible.
There was little constraint on the amount of "dream time" you could invest in a project…provided that you could deliver & meet your deadlines.
The deadlines.   
I never thought I'd say this but I miss the ironclad deadlines of the PR agency. We usually dealt with finished products. This means, I never had to worry about manufacturing issues & other issues brands faced internally. There was no mental waiting time between a product idea & a launch — what landed on my desk was ready to be hyped up.
The regroup.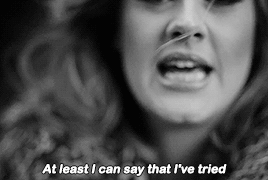 Speaking of hyping products up — if there's one thing agencies know how to do — it's going back to the drawing board when things don't go as planned. Agile creative teams know when it's time to let go of an idea they've developed to service their client (and the public!) better.
So there. It's out of my system. Back to working for the dark client side. 🙂